The oil from lemongrass (or Cymbopogon) is used to create the perfumed oil which repels mosquitos.
Lemongrass oil is one of the most powerful natural cleaning weapons. Not only does its clean scent freshen and deodorize, but the oil is also antimicrobial . It's an excellent addition to an all-purpose spray for bathroom and kitchen cleaning. Just be sure to use gloves because it can irritate the skin with repeated usage.
Diffuse it to cleanse the air, add it to your refrigerator deep clean, and keep germs at bay with homemade hand soap.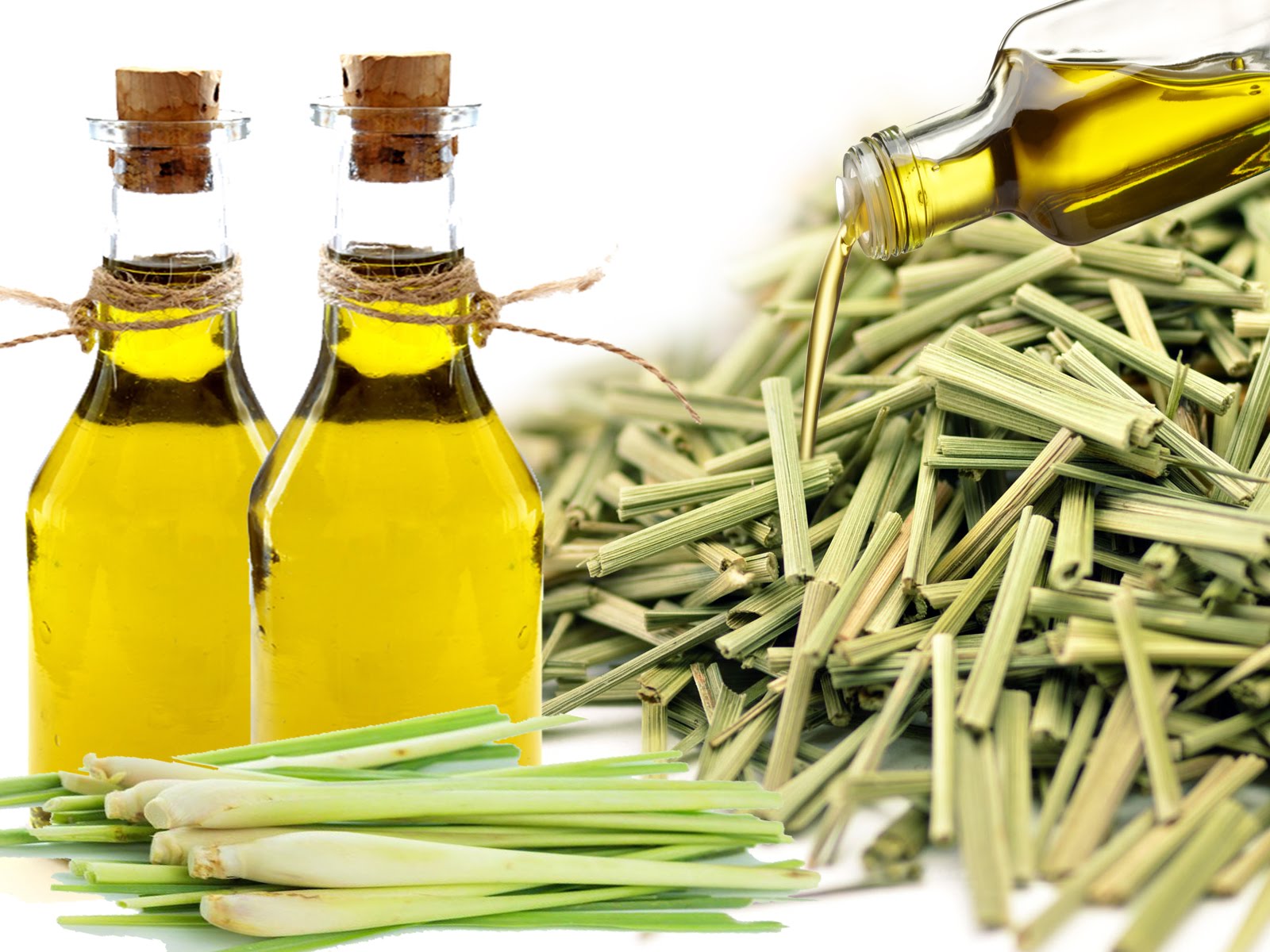 Purify the air
Diffusing lemongrass essential oil can clean the air in your home. Whether you are trying to reduce the presence of airborne bacteria and viruses or allergens, lemongrass essential can remove them with its powerful anti-bacterial, anti-viral, and anti-fungal properties. Plus, the fresh bright scent of lemongrass will leave your home smelling amazing!
Shoo-away pests
No one wants their home invaded by pests, but we also don't want to have to use the harmful chemicals in pest sprays. Luckily, pests hate lemongrass essential, so you can keep them out naturally by either diffusing the oil or applying it directly to pest entry points around your home.
Disinfect all your surfaces
Lemongrass can be used as a home disinfectant. Simply mix 30 drops of lemongrass oil with a 4:1 liter mixture of water and vinegar and apply to surfaces around the home. It's great for cleaning kitchen and bathroom counter-tops, nursery surfaces and children's toys, and anywhere else you would use an all-purpose disinfectant cleaner.
Make your floors sparkle
Lemongrass essential oil makes one of the best natural floor cleaners. Here is a simple recipe for a lemongrass floor cleaner:
DIY Floor Cleaning Liquid
Ingredients:
● Water 3 liter
● Lemongrass essential oil 15 drops
Directions: Mix all of the ingredients in a bucket and clean floors.
This cleaner can be used on all floor surfaces from tile to delicate hardwoods to even carpets.
Give your laundry a boost
Adding 2-3 drops of lemongrass essential oil to a load of laundry can do wonders. It can help remove odors by killing odor-causing bacteria and can help loosen stubborn stains.
Bring your wood furniture back to life
Caring for wood furniture is easy with lemongrass essential oil. The oil nourishes wood and restores a natural shine and beauty. Simply add a few drops to a half liter of olive oil and massage into your wood surfaces.
With so many great uses, you should always keep lemongrass essential oil around your home. At Utama Spice, we offer the highest quality essential oils from Indonesia. Our oils are 100% pure and made from natural plant extracts so you can be sure you are getting all the powerful antimicrobial properties you need for natural, effective cleaning.